To download the hair zips, click the link on the bottom of this page & scroll through the files to find the color & style you'd like....color choices are listed in order for each hair to make it easier to find them!
~The Straight Hair Collection~
STRAIGHT HAIR COLOR CHOICES: Silky Pink, Auburn Lights, Pinky, Citrus Burst, Ebony, Blondie Streaks & Pink Burst!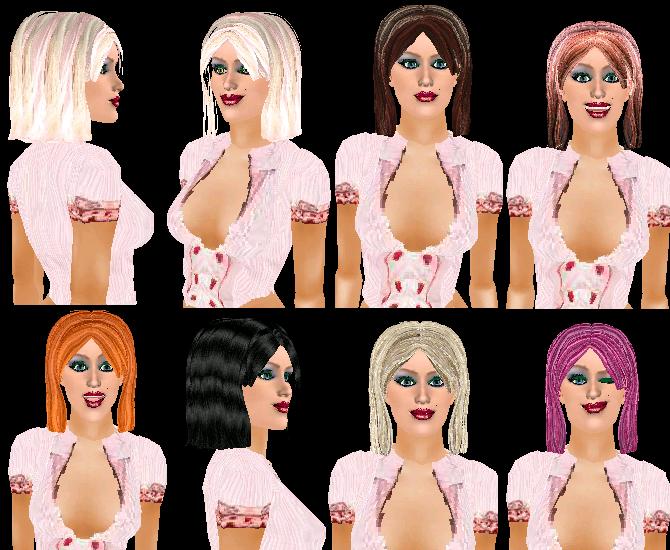 ~The Fancy Hair Collection!~
FANCY HAIR COLOR CHOICES: White Blondie, Golden, Black Ebony, Blonde Pink, Silver, Brown Shiny, Blondie, Pumpkin, Black Pink Lights & Black Streaks!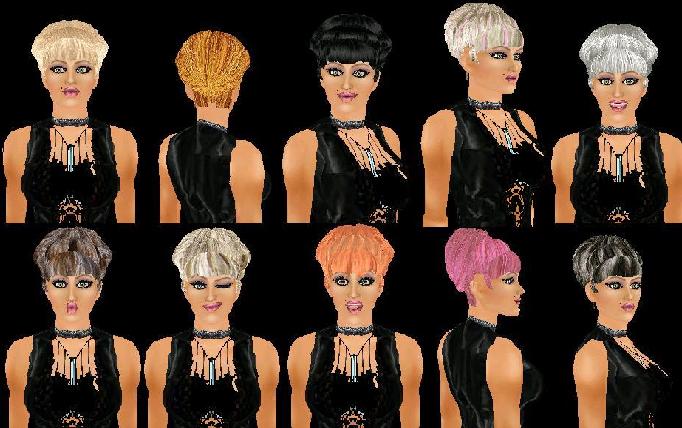 ~The Shorty Hair Collection!~
SHORT HAIR COLOR CHOICES: Dirty Blondie, Red shorty, Black Shorty, Burgundy Wine, Brown Highlights & Pinkie Shorty!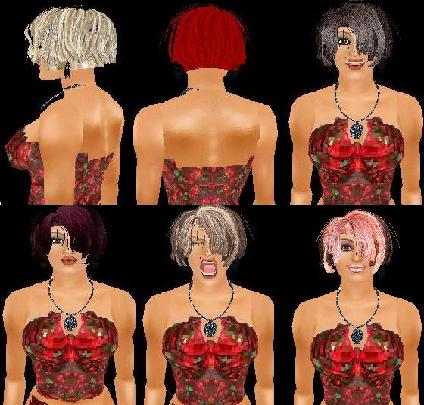 ~The Vogue Hair Collection!~
VOGUE COLOR CHOICES: Black Streaks, Cherry Swirls, Blondie, Ebony, Brown Shiny & Highlights!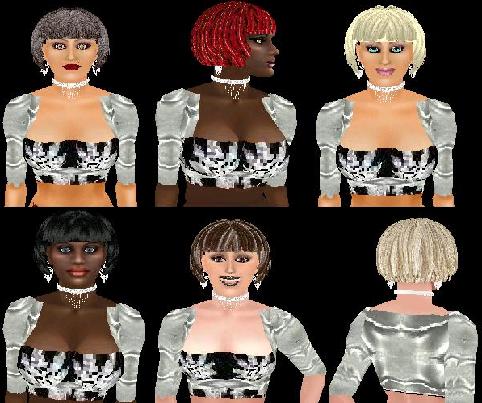 ~The Retro Hair Collection!~
RETRO HAIR COLOR CHOICES: Auburn Lights, Citrus, Grapes, Purple Crush & Leopard!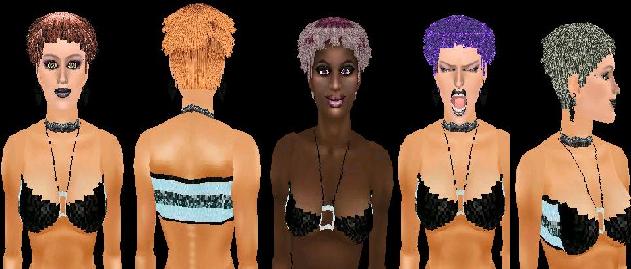 ~The Sassy Hair Collection!~
SASSY HAIR COLOR CHOICES: Black Tips, Burgundy, Blonde Blue, Pink Parade, Black & Red, & Wild Plum!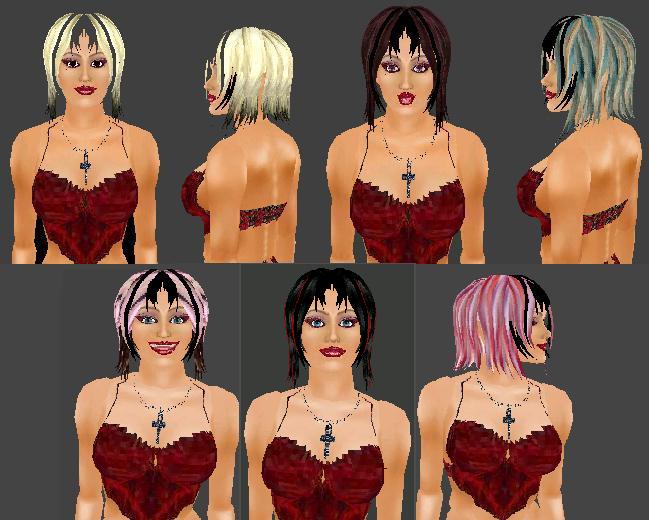 Click here to download the hair files....please scroll through the selections & find the color & style of your choice to download!